That time of the year approaches, where the kids say goodbye to school and the family suits up to hit the road for adventure. And while many like to leave the state for their summer vacation, Ohio is actually home to a number of attractions and places to visit. Here are just a few of some of the most well-known spots.
Hocking Hills State Park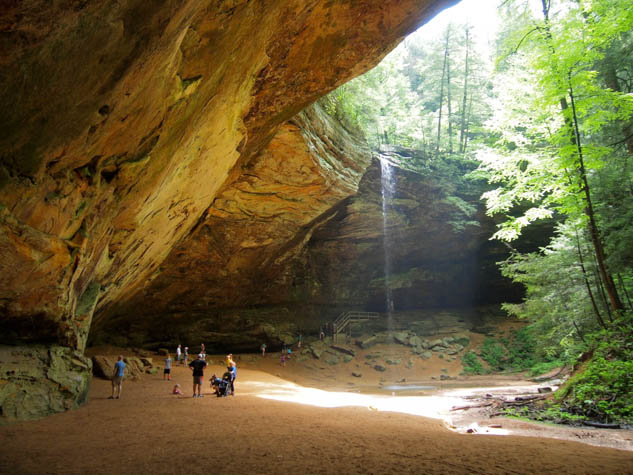 If you're a hiker at heart, this is the place to be. A grand total of 2,356 acres, this park is full of beautiful sights and sounds from its breathtaking waterfalls to its spacious caves. Other activities offered in the park include archery, fishing, hunting, picnicking, and many more.
The United States Air Force Museum
For those that love planes, put this place on your bucket list. Built in honor of the Wright brothers, as well as all other innovators of aviation, this museum houses the planes and jets flown throughout history. The attractions are both informative and interactive and will allow you to step inside some of the planes for a closer look. A perfect trip for the family.
Cedar Point Amusement Park
For thrill junkies and families alike, this park has it all. From its massive number of attractions to its water park and more, you'll be having a blast all day.
Columbus Zoo and Aquarium
Home to over 7,000 animals, this non-profit zoo is one of the most highly rated in the country and sees over 2 million visitors a year. The exhibits are split up into eight regions of the world with a water park and golf course attached to the zoo, so the fun never stops.



Rock and Roll Hall of Fame
Established in 1983, the Rock and Roll Museum and Hall of Fame in Cleveland, OH houses the accolades of the most notable artists that brought about rock and roll. This is an iconic stop for any and all metalheads to see where all of their favorite artists have been immortalized in the annals of history.